Thank you! Thank you! Thank you! Thank you!
Uptown Tent City Tents For The Homeless GoFundMe Campaign has taken off like a rocket. Serious impact has been started in the Wilson, Lawrence, and Foster viaducts. No exaggeration, your donations can save lives and reduce suffering in a major way.
The first batch of 14 tents & 30 tarps has been delivered and installed to some very grateful people. Many of the tents have a tarp underneath and another wrapped around with clips to battle the cold winds.
We also passed out snow shovels, brooms, blankets and hand warmers. Other fantastic volunteers brought food, supplies and other warmth items.
This is what a real community does.
This is a real epidemic. There is much more to do. New people show up constantly. Tents wear out and break, supplies are used up. It's not called sleeping rough for nothing… The need is non-ending.
Any amount you can help with, $5 or $100 or $1000, will be greatly appreciated. If you have items you would like to drop off in person or have any questions, please reach out to us here or even better on our Facebook page:
https://www.facebook.com/UptownTentCity/
Please share the Tents For The Homeless GoFundMe everywhere you can and donate here: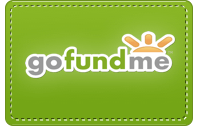 Update – There is a newer GoFundMe:
https://www.gofundme.com/UTC-tents-for-the-homeless-2016-17
Thanks!
-Yehuda